How to see the quality of motor when buying electric wheelchair
Views:18 Author:Site Editor Publish Time: 2019-08-20 Origin:Site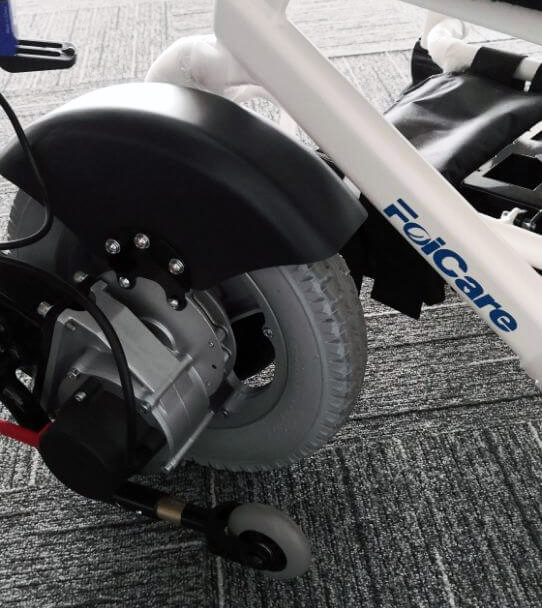 How about the quality of electric wheelchair? Consumers pay more attention to the quality of motor. If the motor has excellent power, the actual Overcontrol of electric wheelchair is good. Consumers are willing to choose such electric wheelchair products. Next, let's look at the characteristics of motors.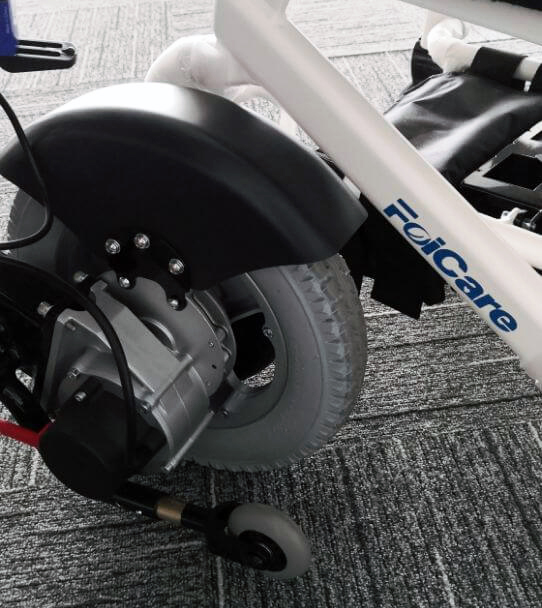 First , Product motors:
1. Electric wheelchair uses brush motor for a long time, its material is mainly made of a large number of metals, and the density is relatively high, so it is relatively wear-resistant in use.
2. Speed is relatively low for patients to use, safer when using, but although the speed is relatively low, but when using it, we should pay attention not to drive too fast, especially on the road with more vehicles. 3. There are few failures and the quality of electric wheelchair is guaranteed.
Second, the characteristics of brushless motor:
1. Advantages: Electronic commutation instead of traditional mechanical commutation has reliable performance, no wear and tear, low failure rate, 6 times longer life than brush motor, which represents the development direction of electric vehicle; it belongs to static motor, low no-load current, high efficiency and small size.
2. Disadvantage: When starting at low speed, there is slight vibration. If the speed increases and the commutation frequency increases, the vibration phenomenon will not be felt; the price is high, and the controller is demanding; it is easy to form resonance, because everything has a natural vibration frequency, if the vibration frequency of the brushless motor is the same as that of the frame or plastic parts or if the vibration frequency of the brushless motor is the same. It is easy to form resonance phenomenon when approaching, but the resonance phenomenon can be minimized by adjusting. So it is a normal phenomenon that electric vehicles driven by brushless motors sometimes emit a buzzing sound. It is more laborious to ride a pedal. It is better to combine electric drive with pedal assist.
Third, the characteristics of the brush motor:
1. Advantages: stable shifting, almost no vibration; low temperature rise, good reliability; low price, so it is used by more manufacturers.
2.Shortcomings: carbon brush is easy to wear, replacement is more troublesome, short life; running current is large, motor magnetic steel is easy to demagnetize, reducing the life of the motor and battery.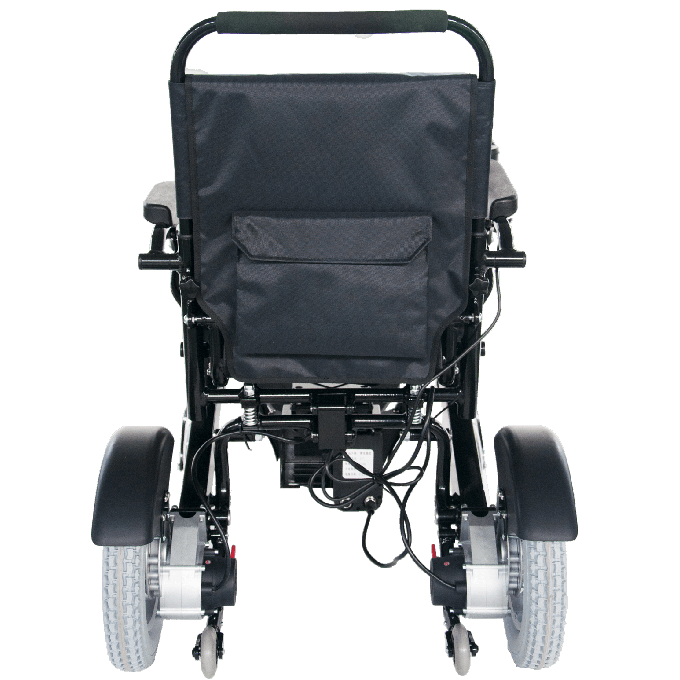 Brushed motors and brushless motors have their own characteristics, and consumers can choose what kind of electric wheelchair configuration according to their needs. Foicare has provided high-quality electric wheelchair products in the market for many years. With mature product experience and perfect after-sales service system, it has won the trust of consumers. Welcome new and old customers to shop.