How to Detect and Maintain Manual Wheelchairs
Views:16 Author:Site Editor Publish Time: 2019-03-11 Origin:Site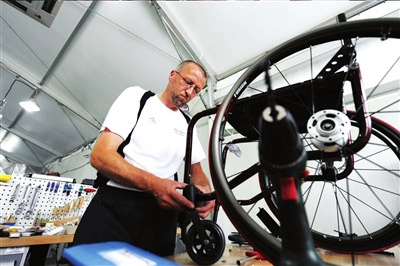 As a important means of transportation for the elderly, manual wheelchairs should be well-maintained to ensure the safety of wheelchair use. If the wheelchair is not well maintained and the parts are easy to accident, safety becomes a problem. I will explain to you today the methods of detecting and maintaining manual wheelchairs.
Conventional methods for wheelchair inspection and small maintenance are for manual or electric wheelchair users, although different methods are available for different types of wheelchairs. The method is based on simplicity. As long as the steps are followed, the wheelchair can be inspected and repaired at home. The wheelchair is well maintained, which not only improves efficiency and safety, but also makes it more durable.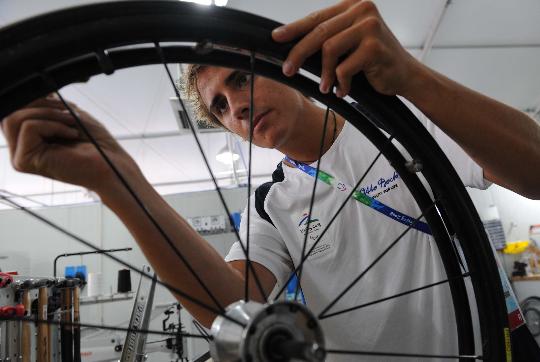 Maintenance the wheelchair
Once a week
Check that Brake and Brake are used to park the wheelchair. When the wheelchair is locked, the rear wheel will not rotate.Check the tire pressure, when the inner tube is inflated, the inflation should be appropriate. Otherwise, the wheelchair will be difficult to drive, and it will be difficult to walk straight; clean the bracket and seat surface of the wheelchair, clean with water and detergent; wax the metal bracket for rust, clean the bracket with resist, and then apply the wax.
2 times a week
Lubricating the pedals, seats, backrests and handrails, and lubricating the wheel bearings and moving parts with lubricant. Brakes should be calibrated and lubricated, see manufacturer's wheelchair maintenance manual. Wipe dry with a cloth where necessary to prevent or slow down the corrosion of the parts.
Wheelchairs often have faults and inspections
Fault 1: Tire through hole
1. Inflate the tire.
2. Feel strong when you roll your tires. If the hand feels soft and pressed in, it may be a leak or a hole in the inner tube.
Note: Refer to the recommended tire pressure on the tire surface when inflating.
Fault 2: Corrosion
Visually check the surface of the wheelchair for brown rust, especially wheels, bracelets, spokes and small wheels.
Possible causes:
1. The wheelchair is placed in a damp place.
2. Wheelchairs are not regularly maintained and cleaned.
Fault 3: Can't take the straight line
When the wheelchair is free to slide, it does not sway in a straight line.
Possible causes:
1.Loose wheel.
2. Wheel deformation.
3. Tire holes or leaks.
4. Wheel bearings are damaged or rusted.
5. Insufficient lubricant for wheel bearings.
Fault 4: Loose wheels
1. Check if the bolts and nuts of the rear wheel are tightened.
2. Whether the wheel travels in a straight line when the wheel rotates, or swings left and right.
Fault 5: Wheel deformation
Repairs will be difficult, sometimes you need to ask for a wheelchair repair service.
Fault 6: Parts are loose
Check that the following parts are tightened and functioning properly.
1.Cross bracket
2. Seat back cushion cover
3. Side panels or handrails
4. Foot pedal